Geeta Aiyer, President & Founder, Boston Common Asset Management
Geeta combines training and over 25 years of experience in finance with passion for the environment and social justice. Under Geeta's leadership, Boston Common has built a strong investment record and substantially improved the policies and practices of portfolio companies through shareowner engagement. Her prior work experience includes positions at United States Trust Company (Boston), Cambridge Associates, Inc., and in rural development/public administration in India. She has founded Walden Capital Management (1994), as well as a non-profit, Direct Action for Women Now (DAWN) Worldwide.

Geeta was honored with the Joan Bavaria Award (2015) for Building Sustainability into the Capital Markets at the CERES conference and the SRI Service Award (2013), recognizing leadership and innovation in SRI (Sustainable, Responsible, Impact) investing at the SRI Conference.

She served on the UN-supported PRI Association Board (Principles for Responsible Investment) and is currently on the Board of Directors of the Sierra Club Foundation, Earthworks, and YW Boston. She was formerly on the boards of the Worldwatch Institute, the New England Foundation for the Arts, and Ubuntu at Work, a global non-profit for women. An activist in her personal life, Geeta attended the People's Climate March in 2014 and the Keystone Pipeline Rally in 2013, and engages for peace, immigration reform, and chemical safety. She received her MBA from Harvard Business School, and BA (Hons) and MA degrees from Delhi University, India.
Renée Beaumont, Partner, Generation Investment Management
Ms. Renée Beaumont is a Partner at Generation Investment Management, a firm that focuses on sustainable capitalism. Prior to joining Generation in 2015, Ms. Beaumont served as a Managing Director and Global Head of Business Development at Providence Equity Partners LLC where she oversaw all business development, marketing and investor relations activities globally across its private equity and credit platforms. Ms. Beaumont joined Providence after almost a decade at Goldman, Sachs & Co., where she was a Managing Director in its Merchant Banking Division. While in the Merchant Bank she lead the division's institutional business development efforts and prior to that, Ms. Beaumont headed the Power & Energy Investing for the Infrastructure Fund at Goldman Sachs. Prior to Goldman Sachs, she was an attorney at Shearman & Sterling LLP in New York, NY. Ms. Beaumont clerked for the British Columbia Court of Appeals prior to joining Shearman & Sterling. She sits on the Board of Trustees of the Public Theater and sits on the advisory boards of Sakara Life, NYU Stern's Business and Human Rights program and Dash Radio.
Dana K. Bezerra, President, Heron Foundation
Bezerra joined Heron in 2006 as a program officer. Over the next 10 years, Bezerra played a key role in rotating Heron's portfolio to better reflect Heron's mission. As president, Bezerra hopes to leverage the lessons Heron has learned over the past 25 years — both in communities and within the capital markets.
In addition to her role at Heron, Dana has been active in several philanthropic organizations, including Capital Impact Partners, Mission Investors' Exchange, the Nature Conservancy, the Bill & Melinda Gates Foundation's Grand Challenge Exploration Program, and the Weantinoge Land Trust.
Before Heron, Bezerra began her career in agriculture in California. She also worked at Merrill Lynch in the Private Banking & Investment Group, specializing in Philanthropy and Nonprofit Management. Bezerra has a Bachelor of Science in Agricultural Business and Public Policy from Cal Poly, San Luis Obispo.
Suzanne Biegel, Founder, Catalyst at Large
Suzanne is founder of Catalyst at Large. She is a globally recognised speaker and adviser in gender-smart investing, globally, with institutional investors and families. She is co-producer of the first global Gender-Smart Investing Summit to be held in London in November. She was a founding board member of Confluence Philanthropy. She serves as Senior Gender Lens Investing Adviser at Wharton Social Impact at the Wharton Business School at University of Pennslvania, where she co-leads research on venture capital, private equity, and private debt vehicles with a gender lens, and is part of the XX Factor Advisory Council at the Center for High Impact Philanthropy at Penn. She recently published, with TheImpact, a primer on Gender Lens Investing: Strategies for Families, and she works with Veris Wealth Partners on a global scan of public equities/debt vehicles with a gender lens. She serves on Cornerstone Capital's gender lens investing advisory group. She is a fellow at the Aspen Institute. She has invested her own portfolio with a gender and impact lens and is part of the 100% Impact Network of Toniic. She was previously Vice Chair of the Board of Liberty Hill Foundation in Los Angeles. She serves on numerous advisory boards in the impact investing arena. Suzanne holds degrees from the Annenberg School of Communications and the Wharton Business School at the University of Pennsylvania. She is based in London. She is obsessed about moving more capital, more strategically, with more velocity, with a gender lens.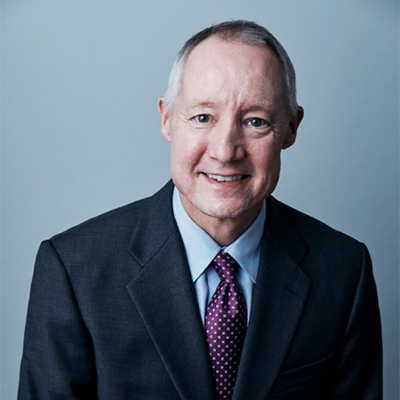 Ron Cordes, Co-Founder, Cordes Foundation
Ron Cordes has enjoyed a 30+ year career in the investment industry. He was a co-founder and CEO of AssetMark, a leading U.S. managed account platform with $30+ billion of AUM, co-authored "The Art of Investing" published by McGraw Hill, and was an Ernst & Young Entrepreneur of the Year. Since co-founding the Cordes Foundation in 2006 with his wife, Marty, Ron has focused on impact investing and social entrepreneurship and currently serves on the boards of MicroVest, ImpactAssets, Fair Trade USA and the Social Impact Lab at Lynn University. His work in this area has been profiled in an array of publications including the New York Times, Barron's, FastCompany, Forbes and FORTUNE.
Gil Crawford, Chief Executive Officer, MicroVest Capital Management
Mr. Crawford is Chief Executive Officer of MicroVest. He is responsible for leading the company's investment operations and strategy since MicroVest's founding in 2003. As MicroVest's CEO, he led the launch of MicroVest I, LP, the first commercial private equity vehicle focused on microfinance in North America. Mr. Crawford has over 25 years experience with microfinance institutions and capital markets across the globe. Before helping to found MicroVest Capital Management, Mr. Crawford worked for the Latin American Financial Markets Division at the International Finance Corporation (IFC), and focused on investments in microfinance institutions. Prior to joining IFC, Mr. Crawford created and ran Seed Capital Development Fund, a US-based non‐profit firm, involved in creating financial instruments and attracting funds to capitalize microfinance institutions, primarily in Latin America, Asia and Africa. Prior to creating Seed Capital, Mr. Crawford was the Assistant Project Director for Africa Venture Capital Project, designed to create risk capital firms in Africa. Mr. Crawford received his bank training at Chase Manhattan Bank after working in Africa for the Red Cross and State Department. He is a graduate of SAIS at Johns Hopkins University and Bates College. Mr. Crawford was an adjunct professor at Johns Hopkins SAIS from 2010 to 2014. He currently serves on the Board of the Tunisian-American Enterprise Fund, a financing vehicle established by Congress and funded by the U.S. Agency for International Development. He is also an Independent Director of American Capital Senior Finance, LLC since January 2014. He is fluent in English and conversant in French, Spanish and Swedish.
Daryn Dodson, Managing Partner, Illumen Capital
Daryn Dodson is Founder and Managing Director of Illumen Capital, the world's first private equity firm dedicated to reducing implicit bias across financial markets to unlock returns and impact. Illumen Capital invests in the world's top impact fund managers and applies research-based interventions in partnership with Stanford University to help fund managers to see past race and gender bias to focus on value.
Daryn previously led the Special Equities Program at the Calvert Funds, the $12 billion pioneer of the impact investing field. During his tenure, Calvert maintained a portfolio of more than 40 funds on five continents, representing over 350 underlying portfolio companies across a range of themes including renewable energy, biotech, education technology and microfinance.
Prior to his service to Calvert, Daryn served as Director of University and Corporate Partnerships for The Idea Village, where he created a platform that engaged leading private equity firms, business schools, and Fortune 500 companies in their investment of over 100,000 hours and $2 million into more than 1,000 New Orleans entrepreneurs, post-Hurricane Katrina. Prior to The Idea Village, Daryn built a coalition of national banks and faith-based institutions to educate Congress on reforms needed to stabilize the subprime lending market with Self-Help Credit Union.
Daryn currently serves on the Board of Directors of Ben and Jerry's, chairing its Audit Committee, which measures the company's impact in 35 countries. Daryn also serves on the Dean's Management Board of the Stanford Graduate School of Business and the Board of Trustees of the Heifer Foundation.
Mr. Dodson earned an M.B.A. from Stanford and an A.B. in Public Policy from Duke University.
Scott Jacobs, CEO, Generate Capital
Scott Jacobs is the CEO and Co-Founder of Generate Capital, an investment and operating platform focused on sustainable infrastructure. Founded in 2014, Generate Capital has partnered with leading project developers and technology solutions to drive the "resource revolution" – doing more with less in our energy, water, waste and food systems – building and operating hundreds of millions of dollars of infrastructure in distributed generation, waste transformation, and sustainable transport. Generate's pioneering permanent-capital structure enables a novel alignment of interests and makes it a true partner with a uniquely long-term mindset.

In 2007, Scott joined McKinsey & Company's to co-found its global CleanTech practice, where he advised major corporations and leading innovators, institutional investors, NGOs and several national and regional governments around the world. Before McKinsey, Scott spent over a decade in technology and venture capital, helping start and grow a number of companies, including PolyServe (acquired by HP) and Alliance Data Systems (acquired by FiServ).

Scott received his MBA with high distinction from Harvard Business School, where he was named a George F. Baker Scholar, and his BA cum laude from Dartmouth College. Scott lives in San Francisco, enjoys a range of outdoor activities and frequents the local farmers' markets on weekends in order to create feasts for his family and friends.
Geoffrey Eisenberg, Principal, The Ecosystem Integrity Fund
Geoffrey Eisenberg is a Principal at the Ecosystem Integrity Fund, and has been a member of the EIF investment team from its inception in 2010. EIF is a sustainability-focused venture capital fund, currently investing out of its third fund. At EIF, Geoff invests in renewable energy, grid/storage, electric vehicle technologies, sustainable agriculture, water, and green chemistry.

Prior to joining EIF, Geoff worked as a Senior Consulting Associate at Cambridge Associates, a global institutional investment consulting firm. While at Cambridge, he provided investment counsel to institutional, pension, and ultra-high net-worth clients. Geoff also conducted due diligence on investment managers, and helped clients build diversified and sophisticated portfolios across asset classes. He initiated the firm's 2007 white paper on cleantech investing for institutional clients, and conducted extensive research on the cleantech industry, including company and venture capital/private equity fund analysis.

In addition to his role at EIF, Geoff is a mentor for the Hawaii Energy Exelerator, helping clean energy start-ups scale. He also serves as a director to the Forsythia Foundation, a non-profit focused on the commercialization of safer green chemistry replacements for toxic chemicals in our products and environment. Geoff holds a BA in History and Philosophy from Bates College in Lewiston, ME.
Temple Fennel, Board member, Keller Enterprises
Temple Fennell is a Managing Director for Clean Energy Ventures and has more than 20 years of experience as an investor in and operator of technology based businesses. He currently serves as a Board observer at Leading Edge Crystal Technologies, CEVF's first investment. Temple serves on the Board of Keller Enterprises (single family office) and is a member of the CREO Syndicate of family offices. He most recently served as a full-time strategic advisor for Flagship Ventures and is a member of MIT's Renewable Roundtable. He is a Senior Fellow at the University of Zurich and a co-founder of the Harvard Kennedy School ("Impact Investing for the Next Generation") with the World Economic Forum. Temple founded three companies and co-led early-stage financing from family offices and institutional investors including New Enterprise Associates (NEA), Oak Investment Partners, Sumitomo Bank and others. Temple has a BS, Systems Engineering, University of Virginia and MBA from MIT Sloan School of Management and is a MIT Sloan Fellow.
Bruce Kahn, Trustee, Robert & Patricia Switzer Foundation
Bruce is a Trustee of the Robert & Patricia Switzer Foundation, the Portfolio Manager at Sustainable Insight Capital Management, and a Lecturer at Columbia University's Earth Institute in the Sustainability Management Program. Previously, Bruce was a Director in Deutsche Bank's Asset Management division as an investment strategist. Prior to that, he managed assets at Smith Barney's Private Wealth Management Group in sustainable investments. He serves as a member of the Board of Visitors for the Gaylord Nelson Institute of Environmental Studies at the University of Wisconsin, Madison; the Technical Review Panel of National Renewable Energy Laboratory; and the Advisory Council of the Sustainability Accounting Standards Board. Bruce holds a BA in Ecology & Evolutionary Biology from the University of Connecticut; MS in Fisheries and Allied Aquacultures from Auburn University; PhD in Land Resources from University of Wisconsin, Madison; and is a recipient of both a J. William Fulbright Scholarship and a National Science Foundation Fellowship in ecological economics.
Danny Kennedy, Managing Director, California Clean Energy Fund (CalCEF)
Danny Kennedy leads the California Clean Energy Fund, connecting entrepreneurs everywhere to capital to build an abundant clean energy economy that benefits all. This includes overseeing the CalSEED.fund of $25m for very early stage companies driving innovation and building equity in the California economy. Additionally, CalCEF runs a network of incubators and accelerators globally called New Energy Nexus. Kennedy is also the President of CalCharge, a public-private partnership with DoE National Labs and universities in California, unions and companies, working to advance energy storage.
Kennedy co-founded Sungevity in 2007, the company that created remote solar design, and Powerhouse, a smart energy incubator and accelerator. He was the first backer of Mosaic in 2011, the $2B solar loan provider, and remains on the Board of Powerhive, a solar mini-utility in Kenya and Sunergise, a solar-as-a-service business out of Fiji and the EnergyLabAustralia. He is also a Director of the organizations VoteSolar and Power for All. Kennedy authored the book Rooftop Revolution: How Solar Power Can Save Our Economy – and Our Planet – from Dirty Energy in 2012. Prior to being an entrepreneur, he worked at Greenpeace and other NGOs on climate and energy issues for 20+ years.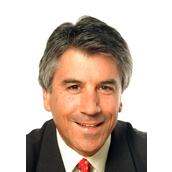 Peter Knight, Retired Partner, Generation Investment Management
Mr. Peter Sage Knight is the Co-Founder and Retired Partner at Generation Investment Management. Previously, he served as the Managing Director of MetWest Financial, since November 2001. From January 2000 to October 2001, Mr. Knight served as the President of Sage Venture Partners. From 1990 to 2000, he was a Partner at Wunder, Knight, Forscey & DeVierno. Mr. Knight started his career with the Antitrust Division of the Department of Justice. He served as the General Counsel and Secretary at Medicis Pharmaceutical Corp. from 1989 to 1991 and then established his law practice representing numerous Fortune 500 companies as named partner in a Washington D.C. law firm. Mr. Knight has been Director of Entremed Inc. since June 2000 and a Director of Comsat Corp. He served as a Director of GreenRoad Technologies, Inc., Medicis Pharmaceutical Corp. from June 1997 to December 2012, Par Pharmaceutical Companies Inc. from October 11, 2001 to September 28, 2012, Whitman Education Group Inc. since 1994, Healthworld Corp. since November 1997 and Opus Alternative Strategies Fund Ltd. Mr. Knight is a Director of Schroders' mutual fund and hedge fund family, a Member of Board of Duke University's Terry Sanford Institute of Public Policy and a member of the Cornell University Council. He serves on the Board of Directors for the former Vice President's Residence Foundation and the Board of Directors of the Center for National Policy. Mr. Knight holds a B.A. degree from Cornell University and a J.D. degree from Georgetown University Law Center in Washington, D.C.
Max Messervy, Senior Associate - Responsible Investment, Mercer
Max Messervy joined Mercer in February 2018 and is a Senior Associate in the North American Responsible Investment team. Max has a strong background in environmental, social and governance (ESG) themes, as well as a recognized expertise in the re/insurance sector. Max provides advice on sustainable investment strategies, integration of ESG factors, and sustainability trends throughout investment processes. Max is responsible for advising institutional investors and provides advice to a broad range of clients, including pension funds, endowments, insurers and other stakeholders in the investment value chain.

Prior to joining Mercer, Max spent nearly four years working in the Insurance practice at Ceres in Boston, a leading non-profit sustainability advocacy organization. In that role, he worked with a range of stakeholders across the industry in making the business case for the sector to address climate and ESG risks and opportunities both as underwriters of weather risk and investors in physical infrastructure. This involved engagement with re/insurers, regulators, non-re/insurer investors and NGOs. Previously, Max worked in various capacities with Canadian federal and provincial governments, and with other environmental and sustainability entities as an independent consultant.

Max holds a Master of Public Policy degree from the Luskin School of Public Affairs at UCLA, and an Honors Religious Studies degree from McGill University.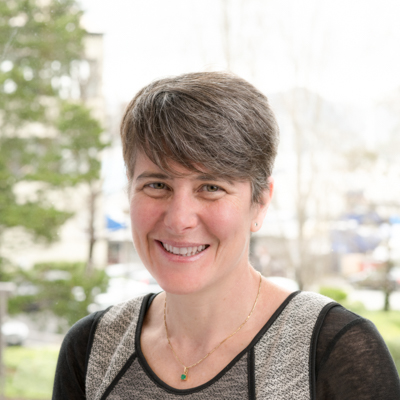 Liz Michaels, Chief of Staff and Director of ESG/SRI, Aperio Group
Liz Michaels is Aperio's Chief of Staff and Director of ESG/SRI. Prior to joining Aperio, Liz worked at Ibbotson and Morningstar. In addition to her investment industry experience, Liz worked at Jellyvision and the University of Chicago. Liz has a BA in Economics and an MBA from the University of Chicago.
Gina McCarthy, Operating Advisor, Pegasus Capital Advisors &
 Former Administrator of the U.S. Environmental Protection Agency
Gina McCarthy is an Operating Advisor with Pegasus Capital Advisors, an alternative asset manager based in New York focused on Sustainability and Wellness. Ms. McCarthy's 35-year career in public service has been dedicated to environmental protection and public health. As Administrator of the U.S. Environmental Protection Agency under President Barack Obama, she was the nation's leading advocate for common-sense strategies to protect public health and the environment, including efforts to address the challenge of climate change and ensure the protection of the country's water resources. Her leadership led to significant federal, state, and local actions on critical issues related to the environment, economic growth, energy, and transportation. Since leaving Washington, Ms. McCarthy has been a fellow at Harvard's Kennedy School of Government's Institute of Politics and the Menschel Senior Leadership Fellow at Harvard's T.H. Chan School of Public Health.
Robyn Polansky Morrison, Align Impact
Robyn Polansky Morrison has been in the investment and wealth management industry for over fifteen years, most recently as a Vice President and Private Client Advisor at U.S. Trust where her practice focused on socially innovative and impact investing. Prior to joining U.S. Trust in 2014, Robyn spent twelve years with Bessemer Trust in New York, where she held increasing responsibilities in investment manager research, selection, and monitoring. She ultimately served as Vice President for External Manager Solutions. Robyn began her financial services career in 2000 at Thompson Financial Corporation in Venture Economics.
Robyn earned her B.A. in Economics from Union College, where she was a four-year member of the varsity crew team, and her M.B.A. from Touro College Graduate School of Business.
Liesel Pritzker Simmons, Co-Founder & Principal, Blue Haven Initiative
Liesel Pritzker Simmons is Co-Founder and Principal of Blue Haven Initiative, where she oversees, as an investment strategist, a portfolio focused on holdings that generate competitive financial returns and address social and environmental challenges. The portfolio spans asset classes, from traditional equities and direct investments to philanthropic programs. In addition to working closely with entrepreneurs, nonprofits and co-investors on companies and initiatives that create social, environmental and financial value, Liesel develops strategic partnerships with organizations that support and advance more informed investing.
Liesel co-founded Blue Haven with her husband, Ian Simmons. Together, they systematically assessed their portfolios based on environmental, social and corporate governance (ESG) criteria and financial performance. The restructured portfolios became the foundation of Blue Haven, one of the first family offices created with impact investing as its focus. Liesel is also Co-Founder of IDP Foundation, a private Chicago-based foundation focused on achieving universal primary education. There, she helped create the IDP Rising Schools Program, which leverages microfinance networks to empower nearly 450 low-cost private schools—established and managed by local entrepreneurs—in some of the least-developed regions of the world.
Liesel, an engaging and sought-after speaker on impact investing and Next-Gen investors, serves on for-profit and nonprofit boards and investment committees of organizations including ImpactAssets, Synergos, Toniic, Eco-Post, and The ImPact, a network of families committed to the conscientious stewardship of wealth. Liesel attended Columbia University in New York City, where she studied African History. She lives in the Boston area with Ian and their daughters.
Jennifer Pryce, President and CEO, Calvert Impact Capital
Calvert Impact Capital based in Washington DC is a non-profit investment firm that works with investors to move capital into communities. For more than 20 years Calvert Impact Capital has been building the infrastructure, networks, and relationships to move more than $2 billion in private capital into roughly 100 countries around the world. People and institutions invest through Calvert Impact Capital's Community Investment Note and syndication service. In 2016 the entities Calvert Impact Capital invested in made roughly 5 million investments, through which they deployed approximately $7.6 billion to individuals and organizations around the world.
Jason Scott, Co-Managing Partner, Encourage Capital
Jason Scott is a Co-Managing Partner and on the Board of Directors of Encourage Capital. He was a co-founder of EKO. Jason is a member of the Investment Committee of the EKO Green Carbon Fund. Prior to EKO, Jason was a founding Director and investment analyst at Generation Investment Management, co-founded by David Blood and former Vice President Al Gore, Jr. As its first employee, Jason helped build the firm and its first and second products, investing in global listed equities and climate change solutions respectively. From 1999 to 2004, Jason worked with Acumen Fund, Flatiron Future Fund/Foundation and New Philanthropy Capital. From 1996-1999, Jason was President of a NYC-based software company. Previously, Jason helped found and build Public Allies, a youth and community development organization. In 1998, the Rockefeller Foundation selected Jason as a fellow in its Next Generation Leadership Program. He cofounded Cleantech for Obama and served on several transition advisory boards for the Obama Administration and is currently on the boards of Oil Change International, the Frankfurt Zoological Society and Public Allies. Jason also co-founded and jointly leads a network of family offices investing in Cleantech, Renewables and other Environmental Opportunities (called the CREO Syndicate). Jason graduated from Duke University cum laude and has an M.B.A. with honors jointly from Columbia and London Business Schools.
Shuaib Siddiqui, Director of Impact Investing, Surdna Foundation
Shuaib A. Siddiqui serves as the Director of Impact Investing at the Surdna Foundation where he manages Surdna's impact investing portfolio, leading an effort to better align the foundation's investment policies and practices with its mission. He works with the program teams to investigate ways to realize both social and financial returns through program and mission related investing.

Prior to Surdna, Shuaib spent 9 years at Acumen where he most recently was the Director of Global Portfolio. He managed the organization's global investment process, management of its global investment committee, and helped manage is $100m portfolio. He also directly managed a portfolio of companies and represented Acumen's investment on several boards. Acumen, an impact investing pioneer, raises charitable donations and investor capital to invest in companies, leaders, and ideas that are changing the way the world tackles poverty.

Prior to Acumen, Shuaib worked for two years in the Quantitative Alpha Generation Group at Citadel Investment Group, a hedge fund based in Chicago, where he focused on developing trading strategies utilizing fundamental company data. Prior to that, he was an Assistant Vice President at Merrill Lynch working on The Global Analytic and Thematic Research team. He holds a BA in Economics from New York University.
Eric Stephenson, Portfolio Director, Cordes Foundation
Eric Stephenson is the Portfolio Director at the Cordes Foundation, working to advance the Foundation's impact investing and philanthropic initiatives. He was previously part of the fund investments team at Hamilton Lane and global leasing group at Xerox. Eric serves on the investment committee for Align Impact, the advisory board for Duke University's CASE i3 Initiative on Impact Investing, and is a due diligence mentor at Harvard University's Initiative for Responsible Investment. Eric earned his BBA from Temple University, MA from University of the Pacific and is an active CAIA charterholder and alumnus of the SEO Career Program.
Fred Swaniker, Founder, African Leadership Group
Fred Swaniker is deeply passionate about Africa and believes that the key missing ingredient on the continent is good leadership. This belief led him to launch the African Leadership Group, which aims to groom 3 million leaders for Africa by 2035. Prior to launching his entrepreneurial pursuits, Swaniker worked at McKinsey & Company in South Africa. Swaniker has been recognized as a Young Global Leader by the World Economic Forum and was listed by Forbes Magazine among the top ten young 'power men' in Africa. Fred has an MBA from Stanford University's Graduate School of Business, where he was named an Arjay Miller Scholar, a distinction awarded to the top 10% of each graduating class. He holds a BA in Economics with a minor in Mathematical Statistics from Macalester College (magna cum laude). He was born in Ghana but has lived and worked in about 10 different African countries.
Sandra Urie, Chairman Emeritus, Cambridge Associates
Sandra A. Urie is Chairman Emeritus and formally served in the roles of CEO, Chairman, and COO of Cambridge Associates. Prior to assuming her management positions, Ms. Urie was a member of the firm's investment team. Before joining Cambridge Associates, she held a number of positions at Phillips Academy (Andover), including faculty member, Associate Secretary of the Academy in the development office, and a member of the admissions office staff.

Ms. Urie was a member and vice-chair of the Investors' Committee of the U.S. President's Working Group on Financial Markets (2007-2010), focusing on defining best practices in alternative assets. She currently serves on the Board of Directors of Stanford Management Company, Social Finance, Inc., the Plymouth Rock Company, and the Board of Overseers at the Boston Symphony Orchestra. She formerly served on boards for the Global Board of 100 Women in Finance as Vice Chair (formerly 100 Women in Hedge Funds), Homesite Group Incorporated, Yale School of Management, Boston Lyric Opera, Phillips Academy, Belmont Day School, and Buckingham Browne & Nichols School